Leadership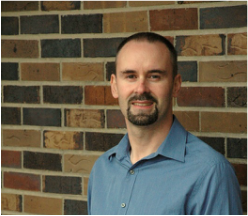 PASTOR PAUL MOXON
Pastor Paul is excited to be part of the Elmira community and Living Word Church. He has a heart for God's word and a gift of teaching in a relevant and motivating way.

Pastor Paul has worked in leadership with both small and large churches and in a variety of settings. He and Elena have a passion for building community with believers, as well as, reaching out to those who have been disillusioned with "church" or have never stepped foot in one. They believe church is more than a building, and should be a place where people feel safe to ask the tough questions in order to realize their true freedom in Christ.



---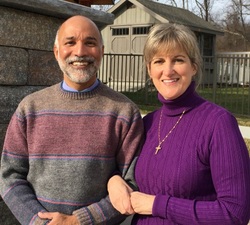 PREM GULATI - ELDER
Prem grew up in Elmira. He has worked for many years as a nurse in the operating room. He is married to Kathy who grew up in Minnesota. Both Prem and Kathy put their trust in Christ as teenagers. In preparation for ministry, they completed graduate work at Dallas Theological Seminary, Prem in Biblical Studies and Cross-Cultural Ministries and Kathy in Cross-Cultural Ministries and Biblical Counseling.
---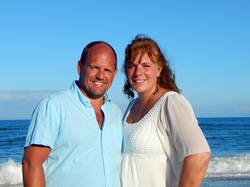 RICK MADL - ELDER
I accepted Jesus as my savior when I was ten years old at Vacation Bible School. But I never grew in my relationship with Him until I was a young adult. My wife Denise and I dedicated our lives and to Christ at a revival service in 1993. Ever since then, it has been a challenging journey, but always with the Lord leading and directing us.

Over the years I have served the congregation in various capacities. I have a passion for building strong marriages and families; and for giving believers a solid foundation in the Word of God. Discipleship and developing leaders are also a critical need of today's church.

Denise and I were married in 1986 and reside in Elmira. We have seven children that have all been home schooled: Danielle, Hannah, Joshua, Caleb, Joseph, Rebekah and Benjamin (and three grandchildren!). I am employed with Wegmans in Management/Human Resources. I also serve as a Chemung County Legislator.

In my little bits of spare time, I enjoy reading, writing, doing genealogy research, and kayaking. My favorite times involve doing activities with my wife and kids, and traveling when we can.

We are excited about what God is doing at Living Word and invite you to come and visit us!

"But as for me and my house, we will serve the LORD." - Joshua 24:15
---